Using The Horse Race Predictor
The Racing Post Predictor can be found on the home page of The Betting Site and on each horse race card page.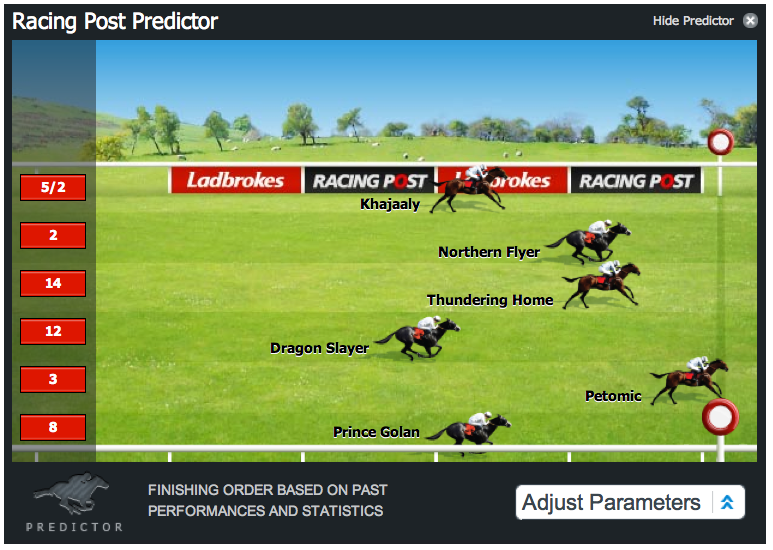 To view it on the race card page click the blue button labelled "Show Predictor".
To run the Predictor click the large play button its centre labelled "Run the race". The Predictor will then produce an animated representation of how the race selected will turn out.
You can change the race selected using the drop down menu in the top right-hand corner of the Predictor. Once the animation has completed the horse/s that the Predictor "thinks" have got the best chance will appear nearest the finishing line and Labrokes latest odds for the horses will appear on the left-hand side of the Predictor.
You can alter the weightings the Predictor has placed on the various criteria that are likely to determine the result of a race using the "Adjust Parameters" button in the bottom right-hand corner of the Predictor.